I've been MIA the past couple of Fridays, but time to jump back in to it!
You may have seen that we've had an eventful week. And this is why:
[One]
Of course, Jason was on the other side of the country and it was late at night when I found all the water downstairs. But, it is slowly getting taken care of and before we know it, we'll have a brand new basement.
[Two]
On to happier things!
He is having so much fun and making new friends. I love hearing his stories every day when he comes home.
[Three]
After neglecting it for far too long, I have recently posted more recipes to my food blog. If you haven't checked out my blog
The Carnitarian Family
, please do! Lots of vegetarian and meat lover's recipes.
Fermented Sauerkraut
,
Blue Cheese Dressing
and
Blue Cheese Broccoli Slaw
have been the newest additions.
[Four]
As you may (or may not) know, I've been co-hosting a monthly link-up party with my girl
Marie
on the first Thursday of every month. We've decided to change up our party a bit - we're going to be focusing on goals for each month and the party will start the first
day
each month
.
We're really excited for this and hope you'll join us! Come back this Thursday with some goals for the month and link up with us!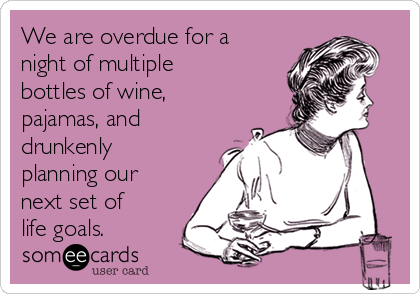 [Five]
We had our first leaf pile of the year!
Happy Fall, y'all!!!
~ Sara :)